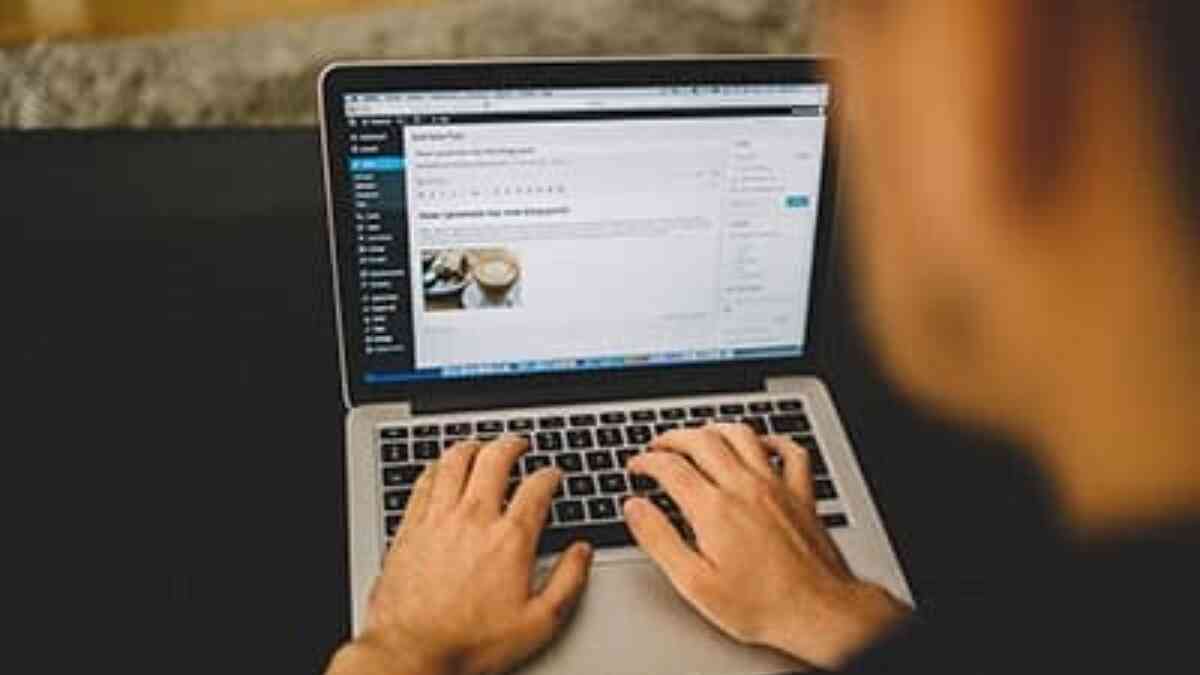 5 Ways to Improve Your Web Content Layout
The way content sits on a page is important to the user experience—and to getting results from your marketing.
Why isn't your web content getting the love it deserves?
After all, you worked hard on that video or article or infographic. You heard from trusted sources that it's good content. So… what gives?
Just a thought: Could the blame be the layout and functionality of the page on which you've placed it?
Fonts
Typography, used correctly, is a beautiful thing. However, used incorrectly, typography can look unprofessional and visually jarring.
Here are a few font tips for web content:
Avoid too many different types of fonts in the same article. If possible, stick to one main font and—perhaps—a different font for headers or graphics.
If using more than one font, try to ensure that the paired fonts complement one another.
Use thin, clean fonts rather than too many bolded and "heavy" fonts.
Side Bar Confusion
A well-designed page with a strategically implemented sidebar can have excellent results for your website content, leading to higher conversion rates and building your audience. Sidebars can spotlight content, get people to sign up for something, and encourage downloads.
However, all web pages need to be clean and well organized. Too many and too cluttered sidebars create confusion and can kill a page's potential. No one will read or watch what you've created if it's visually unpleasant.
Trust us: Include sidebars. But do so sparingly. And ensure each sidebar is as clean and as lean as you can get it.
Images
Breathtaking images aren't needed, but straightforward, high-resolution images that make sense in the context of your content's subject are.
Consider these tips:
Avoid too many images on each page. Busy isn't easy on the eye.
Compress your images to speed load times. Visitors will leave if getting the content to display takes too long. You can use a free tool like Tiny png.
Size your images no bigger than the width of your content. For example, if your content area is 700 pixels wide, your images should be 700 pixels wide or smaller.
Social Sharing
Today's websites make it easy for visitors to share what they find through prominently adding social media sharing buttons. These buttons build trust, engagement, and brand awareness—and they are a must-have for your web content.
When adding these buttons to your site, follow these social-share button best practices:
Link your most active social media accounts, such as Facebook, Twitter, and LinkedIn.
Placement is key to increasing the value of your share buttons:

Placing them at the top of the article grabs the user's attention right away.
Placing them inside the body of the text allows the user to save, pin, or share as they read the article.
Placing them at the bottom of the article is common, as companies want visitors to share when they're finished reading. However, please note that many users don't read articles all the way through.
Mobile Quality
The number of people that interact with your company via mobile devices grows every day. Luckily, most websites built in the last couple years were designed to be "mobile responsive," so the need to build a dedicated mobile site is not necessary. Even still, you do want to ensure your visitors can easily engage with your content.
Here are a few tips for mobile when it comes to content layout:
Ensure you use optimal sizing for all the elements on the page: Buttons, fonts, and calls to action. Small screens with which people interact by hand require different interfaces.
Stay away from pop-ups or refreshers, as they cause confusion and deliver poor user experiences.
Reduce the amount of text you want users to enter to navigate the site and access your offers.
Improving these five areas of your company's web content layout will help you better achieve your marketing objectives.
If you need help improving your company's online presence, contact us today.
Posted:
Jul 24, 2017
Updated:
Oct 10, 2019