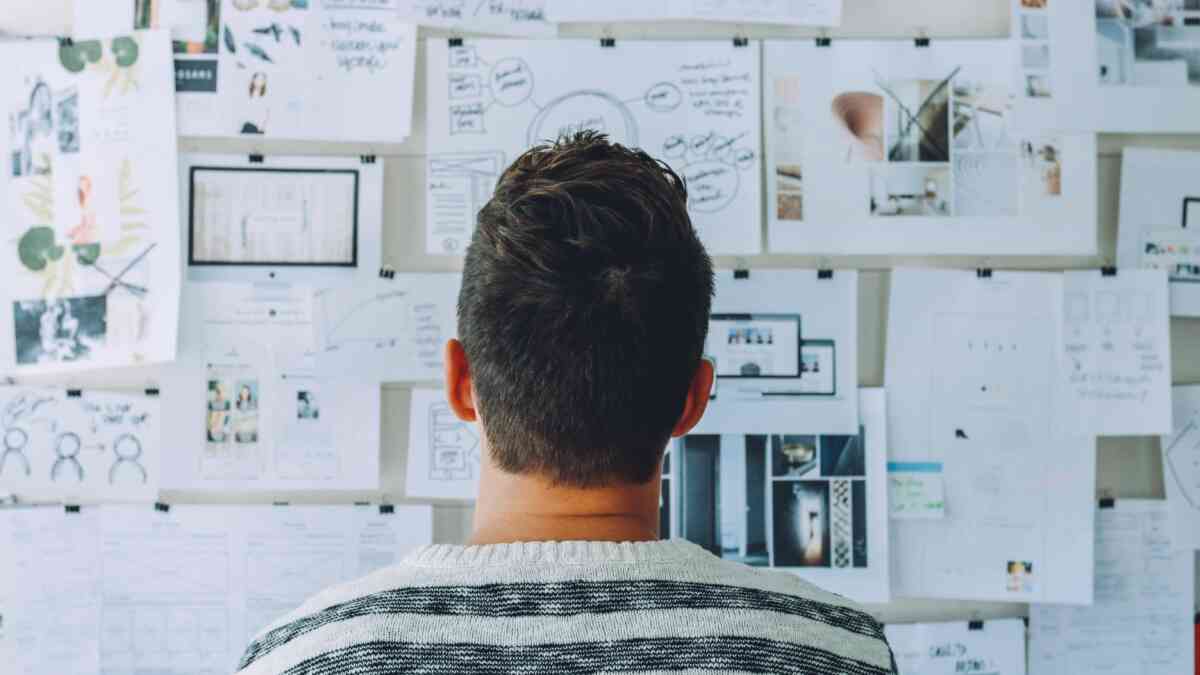 How Do I Market My Business?
Where do you even begin when it comes to marketing? Check out this list of resources for companies looking to market their businesses.
What should we do for marketing?
It's a question that every business of every type and size has—and often more than once a year.
To help, the FrogDog team has collected several of our marketing-planning articles in one place to help you easily get the information you need.
Start Here: The Marketing Planning Baselines
A good starting point: Read our article on what marketing every company needs to do to be doing marketing at all. This is something we call "bare minimum" marketing, and you need to know about it before you do anything.
And if you'd rather not dig through the series of articles we have laid out below to get your marketing to-do list, you can stop right here and go through our easy-peasy decision tool that will help you determine what you need to do for marketing. It has a handy, downloadable checklist at the end, too!
Also, if you review the bare-minimum tactics list and go through the decision-tool process and know that you'd rather have experts come in to help you with your marketing, FrogDog has a marketing plan for you. Check out FrogDog's three marketing packages that cover all the bases.
Create a Marketing Budget
Before you start building marketing strategies and plans, you need to face the facts: Marketing requires the investment of time and funds.
Whether you use staff time or our own time, there's an associated investment. Also, all marketing activity requires an investment of funds for expenses and materials, too. (Yes, even the digital tactics—which typically require advertising funds!)
Not sure how to budget for marketing? Read FrogDog's article on budgeting for marketing and use the article's handy calculator to determine what you need to invest to meet your business goals.
Once you do, you may realize that you don't have as much budget as you'd like to do all the marketing you'd like to do. (And that's normal!) If this is your case, read our article on focusing your marketing budget to achieve results.
Plan Your Marketing Planning
Alas, marketing isn't like turning on a faucet: You can't decide to do marketing, get started marketing, and see results from your marketing in one turn of a valve.
To gain perspective, read the article we've written that can help you determine when you need to start the marketing process and when you can expect to see your marketing running after your planning wraps and the article we wrote about when you can expect to see marketing results.
Understand the Difference Between a Marketing Strategy, a Plan, and Goal Setting
What's the difference between a marketing strategy and a marketing plan? Good question, and one we've answered in this article, which covers the difference between the two.
Why do you need a marketing strategy in the first place? Why not just create a list of marketing activities, assign them out, and consider it done? Read our article series on marketing strategy, which starts with this article on the value of having a real marketing strategy.
Of course, before you can start developing marketing strategies and plans, you need alignment on the purposes for your marketing that aligns with your overall business goals. If you need help setting a purpose for your marketing, read our articles on setting your marketing priorities and on starting with your goals.
Profile Your Target Audience
Though you may want to target everyone, rarely does anyone have the budget to market effectively to every possible person. Further, no one type of marketing campaign or effort will work for everyone. You're better served by picking a target audience or two (or maybe three) and clearly defining it.
Don't assume you know your audience based on your "gut feel" or by how you would react. As we wrote in this article, rarely are the people putting marketing campaigns together an exact match with their own target audiences. Do your research—including the qualitative heavy lifting.
Using your research, segment your audience carefully—read our article for more on the audience-segmentation process here. Create personas to better help you and your team envision the people to whom you're talking. (Check out our article on marketing personas for examples.)
Create Your Key Marketing Messages
Once you know who you need to reach, you can create key messages that outline what you need to highlight about your products and services that will get their attention and get them to take your call to action.
This sounds far, far easier than it will ever turn out to be—as always, with these types of projects.
Read our article for the how-to on developing key marketing messages. And to see a case study of FrogDog's work on key-message development for a client, click here.
Identify Tactics and Channels
Once you know who you need to reach with your marketing efforts, you can more easily determine what you need to do to get in front of them to present your key marketing messages.
However, the sheer number of marketing tactics and possible marketing channels will stun you. Remember that no single marketing tactic will achieve your goals: You need a full marketing mix. Why? Read our article on why you shouldn't just do one thing over and over again to achieve marketing results.
(What's a marketing mix? We have an article for you on the marketing-mix subject, too.)
Set Marketing Metrics
Yes, it is possible to measure marketing—though people rarely do it correctly. (And we can understand the difficulty!)
You'll find the best primer on how to measure marketing in FrogDog's white paper covering the nuts and bolts. And you should also check out our article on how to create marketing metrics that matter, too.
Where Do You Go from Here?
Still not sure where to go from here? Thinking you should maybe get help, but don't know how or what sort of help to get? Read our article on bringing in professional marketing support.
And don't forget: The FrogDog team is always here for a free consultation to talk through your marketing with you.
Image credit:
Startup Stock Photos