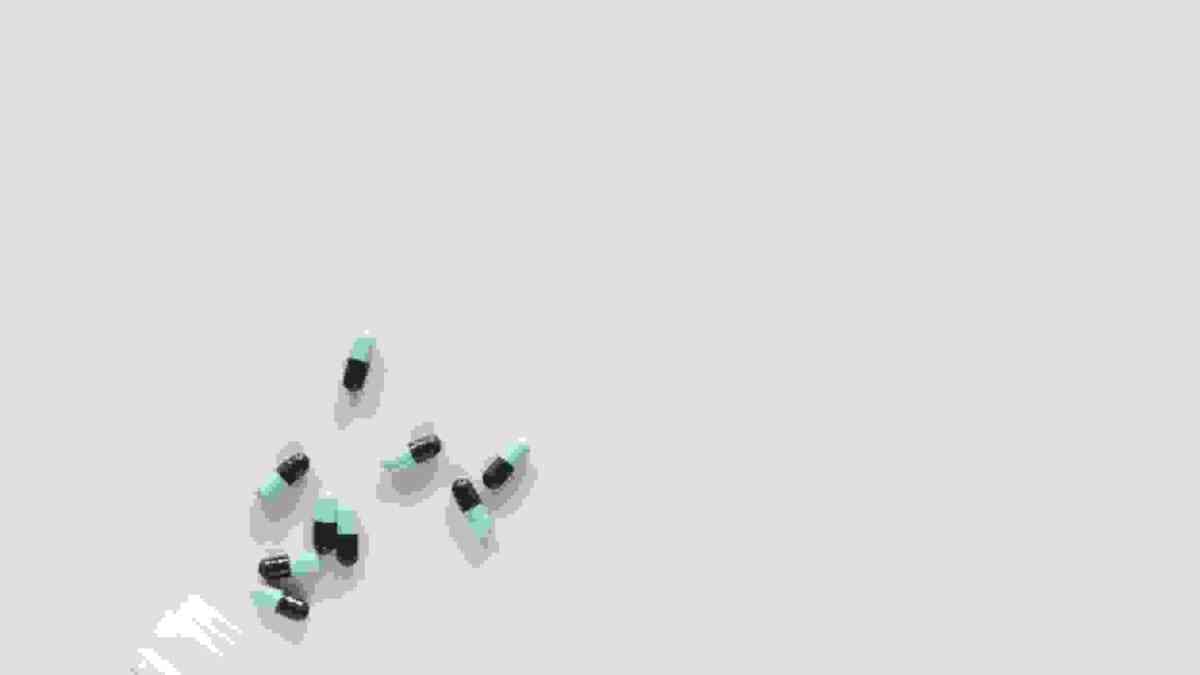 Research: Marketing into the Pharmacy
Pharmacies face considerable economic pressures and constantly shifting landscapes. How can your marketing efforts best reach them?
To develop and implement effective business strategies and plans for its clients, FrogDog continually reviews industry trends. In our research articles, we share recent insights that affect key industry sectors.
If you want to see an industry in flux, look no further than health care: Over the last ten years, the industry has experienced constantly shifting rules, regulations, trends, and predictions that have every single player in the space thinking beyond the status quo to what comes next—while doing its best to weather the intervening storms.
Recent FrogDog research into what pharmacies face in the current environment—and what smart companies should know before they approach pharmacies with new offerings—have generated several illuminating insights into what it takes to sell into the pharmacy today, whether the pharmacy is independent, part of a large chain, housed in a hospital or clinical setting, or situated in a grocery store or mass retailer.
We thought you'd find our highlights into the large-chain and independent pharmacies below of interest—and value.
Trends Affecting Pharmacy
To sell a product or service in any setting, you need to understand the target audience's environment. How does the outside world affect the prospect's world? To help paint a picture of what the prospect faces—and help us better position our clients' products and services accordingly—part of FrogDog's market-analysis process assesses environmental factors and trends for each target audience.
For pharmacy, the current economic environment plays a big role in the industry's receptiveness to new product and service introductions. Companies that seek success in selling into the pharmacy need to understand the economic landscape the industry faces.
At present, consolidation, price pressure, retail shifts, and health care industry changes significantly affect the pharmacy industry and play a role in each pharmacy's business planning.
Pharmacy Consolidation
In the United States, the retail pharmacy industry is highly concentrated: The 4 largest companies generate about 70 percent of the retail pharmacy industry's total revenue.[1] And the market is only further consolidating by the day. In purchasing independent pharmacies and smaller chains, retail pharmacy chains grow sales and script count and gain negotiating power with suppliers.
Chain stores account for about 50 percent of the retail prescription market in the United States, according to IMS Health. Independent drug stores make up 15 percent, and they are eclipsed by mail services, which account for about 25 percent of the market. Supermarket pharmacies account for about 10 percent of the retail prescription market.[2]
Due to the negotiating power that size lends to pharmacies, industry consolidation poses a threat and an opportunity to other constituents in the health care continuum. For some pharmacy partners—including pharmaceutical manufacturers and distributors, pharmacy benefit managers, payer organizations, and other players in the health care space—consolidation in pharmacy means a reduced ability to negotiate for preferential terms due to a shift in the power balance.
Price Pressure
In the near term, health care reform, including price pressures on hospital care and on pharmaceuticals, will continue to drive a laser focus on operational efficiencies and new revenue streams throughout pharmacies and hospitals and health systems.[3]
On the retail pharmacy front, price pressure may lower the margins on scripts, yet volume will increase due to three primary factors:[4]
Increased prescription drug use, fueled by managed health care companies that promote drug therapy as a cheaper alternative to surgery
Aging baby-boomer population in the United States
Longer human life spans
To counter price pressures and bolster their operations against competition, pharmacies have intensified their efforts to capture as much of the volume game as possible.
Retail Shifts
Personal-consumption expenditures for drug preparations and sundries, which are major indicators for drug stores, are forecasted to grow at an annual compounded rate of 5 percent between 2016 and 2020 in the United States. [5]
Further, over-the-counter pharmaceutical sales are expected to double by 2023, according to market research, due in part to patent expirations on prescription drugs. More than 700 over-the-counter medications are available that were sold only by prescription 30 years ago.[6]
Drug-store chains typically generate about two-thirds of their sales from prescriptions; front-end items account for a third. Fortunately for pharmacies facing price pressures on prescription drugs, this balance is shifting: Per a Dun & Bradstreet report on the drug industry, the revenue percentage of front-store items has increased in recent periods.[7]
Toward the goal of increasing front-store sales, pharmacy retailers focus on promoting convenience to their communities. In addition, pharmacy retailers keep eyes open for offerings that draw consumers into the pharmacy to increase front-store sales in the "offseason." Typically, drug store retail sales increase during Christmas and during cold and flu periods.[8]
Therefore, in this realm as well, volume matters: Retail pharmacies capturing more market share at present will help them gain in the near term and in the long term as retail purchasing increases.
Yet in pharmacy as well as in other retail settings, the digital realm has cast a deep shadow on bricks-and-mortar retailers: Consumers have moved toward purchasing household and cosmetic items—valuable front-store revenue for retail pharmacies—on-line and, more recently, have begun to purchase prescriptions online as well. [9]
Internet retailers and on-line and mail-order pharmacies operate with lower overhead; therefore, they can offer lower prices for consumer purchases and for prescriptions than many traditional drug stores can offer. Further, on-line drug stores based in Canada can present significant discounts over United States–distributed equivalents. [10]
In addition to lower costs, on-line and mail-order pharmacies offer significant convenience over waiting at stores for prescriptions to be filled.
Therefore, bricks-and-mortar retail pharmacies need more offerings than ever before to draw people into their stores. Toward this end, many have moved toward increasing services that pull in foot traffic and its associated revenue, such as in-store clinics and pharmacist consultations. Time will tell how quickly the rise of telemedicine devalues this current differentiator.
Increasing Consumer "Ownership"
Ownership of the health care consumer ties closely to revenue for all players along the health care continuum. Therefore, as the balance of power in the health care system continues to fluctuate, organizations strive to control an increasing percentage of the patient experience and relationship—including pharmacies.
With this goal in mind, as mentioned above, retail pharmacies have moved to open in-store clinics and work-site health centers. Challenges in gaining access to physicians, frustration with traditional doctors' offices and hospital experiences, and community-location convenience sends an increasing number of health care consumers to pharmacy clinics year over year. Accenture predicts that the number of walk-in retail clinics in the United States doubled between 2014 and 2016.[11]
And in a win for pharmacies working in overdrive to compete with other players in the current competitive health care landscape, some states have moved to increase the capabilities of pharmacist licenses. A California law now defines pharmacists as health care providers, allowing them to prescribe and dispense certain medications, including hormonal birth control, smoking cessation medicine, and standard prescriptions for international travelers. Also, the law allows pharmacists to work more closely with physicians in coordinating, monitoring, and adjusting prescriptions. More states may consider similar legislation if the move results in improved care for consumers and a reduced burden on physicians.[12]
The more pharmacies draw people into their stores, provide an increasing number of services (including health care services), and build customer relationships, the more they will capture of the patient journey—and the more they will gain from each person's available health care budget (lifestyle and medical). These offerings will increase revenue from front-store purchases as well.
Decision Makers in Pharmacy
Who makes the purchases? The answer: It depends on the type of pharmacy. (And sometimes, even within categories, it often further still depends on the unique organizational structure of the company.)
Yet unless you know who specifically within a target organization you're trying to reach and what matters to him or her—or to the group—you can't succeed in making a sale.
Large-Chain Pharmacies
In large-chain pharmacies, like Walgreens and CVS, the key decision-makers will vary by chain. However, all of them will work in the corporate office (rather than in the local pharmacy or at the regional level).
In many cases, large-chain pharmacies will involve their procurement departments during the purchasing process. If the product or service has regulatory or compliance components, regulatory and compliance chains of command and corporate legal counsel will be involved in determining whether and how to move forward.
When it comes to vender selection, price is important for large-chain pharmacies—but it may matter less than convenience, flexibility, and peace of mind. Large-chain pharmacies have many moving parts; the complexity of their national businesses heightens their need for stable, legitimate, experienced venders who can reduce hassle and minimize any possible regulatory and compliance risks.
Independent Pharmacies
Independent pharmacies, which the industry defines as having fewer than three stores operating under a single corporate umbrella, typically have one decision-maker: The business owner, who is often the lead pharmacist as well.
Widening consolidation in the retail pharmacy space poses an especial challenge for the independent pharmacy. The strength and power of the large-chain pharmacies, from marketing to store polish and presentation to deep pockets for perks and extras and, most especially, for negotiating power with manufacturers, distributors, payers, and pharmacy benefit managers, means that owners of independent pharmacies have grown increasingly price sensitive. Offerings that do not measurably affect their top lines and that take valuable floor space will be hard sells.
Interested in More?
For a look at marketing specifically into the independent pharmacy market, read our research report on marketing into the independent pharmacy.
For further information about FrogDog's recent research into the health care industry, reach out to us directly.
For examples of how FrogDog has taken research like this and put it to work for our clients, review some of our case studies.
FrogDog continually researches and monitors industry trends for its clients. Does your business know what is happening in your industry and have strategies to address it? If not, contact us.
Sources:
[1] https://www.firstresearch.com/Industry-Research/Drug-Stores.html
[2] https://www.firstresearch.com/Industry-Research/Drug-Stores.html
[3] https://www.ajhp.org/content/ajhp/early/2016/11/18/sp170001.full.pdf
[4] https://www.firstresearch.com/Industry-Research/Drug-Stores.html
[5] https://www.firstresearch.com/Industry-Research/Drug-Stores.html
[6] https://www.firstresearch.com/Industry-Research/Drug-Stores.html
[7] https://www.firstresearch.com/Industry-Research/Drug-Stores.html
[8] https://www.firstresearch.com/Industry-Research/Drug-Stores.html
[9] https://www.firstresearch.com/Industry-Research/Drug-Stores.html
[10] https://www.firstresearch.com/Industry-Research/Drug-Stores.html
[11] https://www.firstresearch.com/Industry-Research/Drug-Stores.html
[12] https://www.firstresearch.com/Industry-Research/Drug-Stores.html
Posted:
Apr 09, 2018
Updated:
Aug 11, 2020