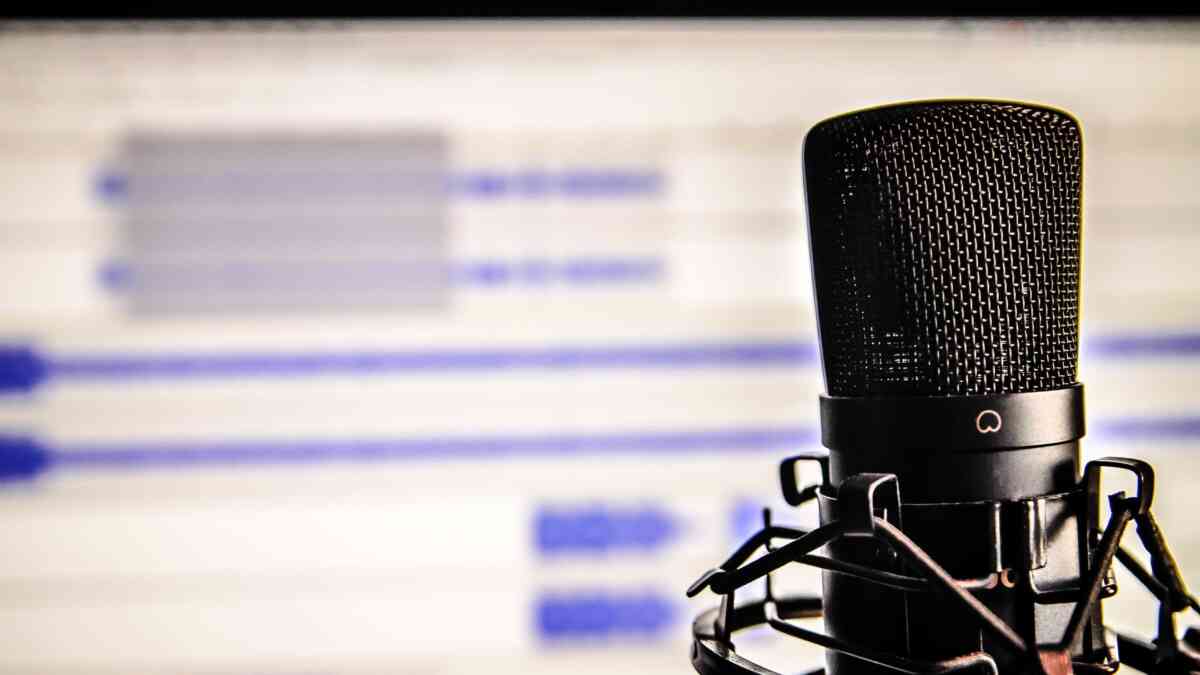 Should You Create a Podcast?
Let's review the pros and cons of creating a podcast for your business.
Podcasting has had a resurgence.
Though launched in 2004 and hailed as "the next big thing" shortly thereafter, the podcasting format failed to gather real momentum for years. In May 2012—over 8 years after its launch—only 24 percent of Americans had listened to a podcast, per Edison Research.
And then came June 2013. Just one year after Edison Research published its meager statistic, Apple announced that it had hit 1 billion podcast subscribers. Today, of the entire U.S. population, 51 percent has listened to a podcast, per Podcast Insights.
With so many listeners, no wonder podcasts are enticing to marketers—and no wonder so many people and companies have jumped into creating them. Podcast Insights claims as well that, as of March 2019, there are over 660,000 podcast programs and, as of February 2019, over 28 million podcast episodes.
The Benefits of Creating a Podcast
All these ears mean podcasts are another outlet for your brand's voice and tone and provide increased exposure to a company's expertise. Companies that already do other types of content marketing—videos, articles, case studies, white papers, and so on—love having a new and different way to get in front of their target audiences.
After all, every company wants to leverage as many outlets as they can to achieve awareness and understanding.
Why You Might Not Want to Create a Podcast
Before you jump in, consider the podcast caveats:
If you produce one or two or a handful of podcasts and then run out of steam, a failed podcast attempt can damage your brand. Most podcasts come out weekly. You can develop an editorial calendar for a podcast every other week or monthly—yet you shouldn't go more than a month between podcasts if you want to keep your audience engaged.
Podcasts become products in their own rights. And given the time needed to create and promote them, they aren't free products to develop and distribute.
You need to market your podcast to build your audience. If you build it and no one knows about it, why bother starting one in the first place? Promote your podcast as you do your other products and services—including spending advertising funds to gain traction.
Podcasting isn't as easy as recording voice memos on your phone. You need technology, editing and mixing skills, and the rest. The average initial equipment, software, and hosting costs, per multiple sources on-line, can range from $100 to $1,500. Further, once you have the files recorded, you need the production piece. Podcast production involves sound mixing and editing and show notes and transcriptions, among other efforts. You can outsource this service to experts for about $1,000 a month.
Inevitably, the people who host your podcast become the voice of your company. If they move on to other career horizons or, in the worst-case scenario, flub-up personally in a highly visible way, it can damage your brand.
If you make your business owner or CEO your podcast host, is this the best use of his or her time and skills? Given the preparation and training needed for effective podcast hosting, podcasting on a regular basis takes more work than simply figuring out a topic and recording.
As with everything you do in business and in life, you need to weigh the pros and cons before you jump in. And as with all marketing activities, the only way you can determine whether the work will have the needed reward is to revisit your goals. Does a podcast get you closer to achieving them?
Alternatives to Podcasting
If you decide that creating your own podcast doesn't make sense for you and your business today, you have other options.
The first alternative to podcasting? Other types of marketing tactics, especially other types of content marketing tactics that show your company's expertise and build the voice and tone of your brand. Examples include articles (like the one you're reading right here and now), white papers, case studies, slide shares, videos, and more.
And if you truly feel that radio is an important medium for your brand, but you don't feel that you can sustain a regular podcast, consider guest spots on existing podcasts and traditional satellite and terrestrial radio programs. After all, all good podcasts and radio programs need great guests!
Need help to figure out what marketing tactics best suit your company's goals? Contact FrogDog.
Posted:
Jun 03, 2019
Updated:
Oct 07, 2019