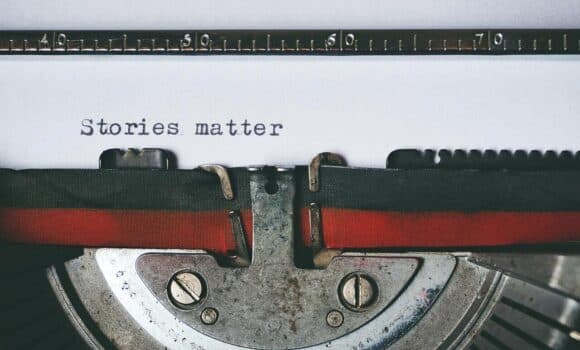 When You Need a New Marketing Story
When your marketing story gets tired, it loses effectiveness. How do you know if you need a new marketing story?
Most companies want to change their marketing messaging and marketing stories long before they should.
After all, companies hear their own stories constantly. This internal repetition and focus can make stories feel tired long before they've even run their courses and gained their intended results.
Yet companies must remember that their target audiences—which are inundated with messages from hither and yon—only hear a fraction of what any one company has communicated. It takes a lot of time and repetition of a message for a target audience to see, understand, believe, and fully internalize it.
You need to give your story the run time it requires to work.
However, marketing stories do eventually get overplayed—even if it takes longer than you might think. And when a marketing story get tired, it blends into the noise and loses its effectiveness.
How do you know if you need a new marketing story?
Do You Need a Completely New Marketing Story?
The messages developed as part of a sound, research-based marketing strategy and planhave longevity.
You might only need a little freshening of your current story if the following apply to your business:
Your messaging and your story still resonate with your target audience, based on spot research
Your products and services have stayed predominantly the same
Your competitive landscape hasn't shifted significantly
In these cases, you should keep playing the same notes—just perhaps in a different order.
Typically, companies only need complete messaging and story overhauls once every two or three years, depending on the nature of their business and on their products and services. And some companies need story overhauls even less often.
If you determine that you need to freshen up—not overhaul—your marketing story, where do you start?
First, track what has performed over the past year and assess why it has performed. If performance has changed over the course of the year, take note: Your audience has evolved its interest in your message and you should consider these preferences as you rethink your story.
With these data points in mind, adjust your story to favor your strengths. Deepen the angles in your story that your audience has responded to most strongly in the past. Pepper in a few new stories in the same overall messaging vein, to keep things fresh.
When You Need a Completely New Marketing Story
If you've had a major disruption in your competitive landscape or if your target audience has shifted—meaning that you've discovered that its psychographics, demographics, or geographics have evolved—you need to completely overhaul your marketing messages and your marketing storytelling.
In these cases, you must dig deeply into your marketing research and analysis to fully remap your knowledge of your target audience, your market analysis, and your competitive analysis. This market research and analysis process, though painstaking and a heavy lift, always provides FrogDog clients huge benefits across the enterprise. Though you might balk at the work required, you'll find it worthwhile in the end.
Use the strategic intelligence you gain in your market research and analysis to assess your company, its products and services, and its key strengths and benefits to cull the key message points you need to move the needle for your business. How does your product and service fit into the market? How should you best position it to stand out from the crowd with your intended audience?
Once you have a good understanding of your target audience and you've crafted its key messaging points, you can begin to creatively riff on new stories that will engage, captivate, and convince your target audience that your company and its products and services are the best choices.
Storytelling isn't Easy
Marketing storytelling seems like it should be easy, but it isn't. (As is true with so many of the critical things, no?)
Frankly, telling a story is one thing, and telling a story that presents a company in the right way to its target audience—and, most importantly, compelling the target audience to act—isn't simple or straightforward. There are many more moving parts behind a compelling marketing story than are visible from the finished product.
Going it alone is unwise. Need help? Call FrogDog.
Posted:
Jul 07, 2020
Updated:
Aug 27, 2020