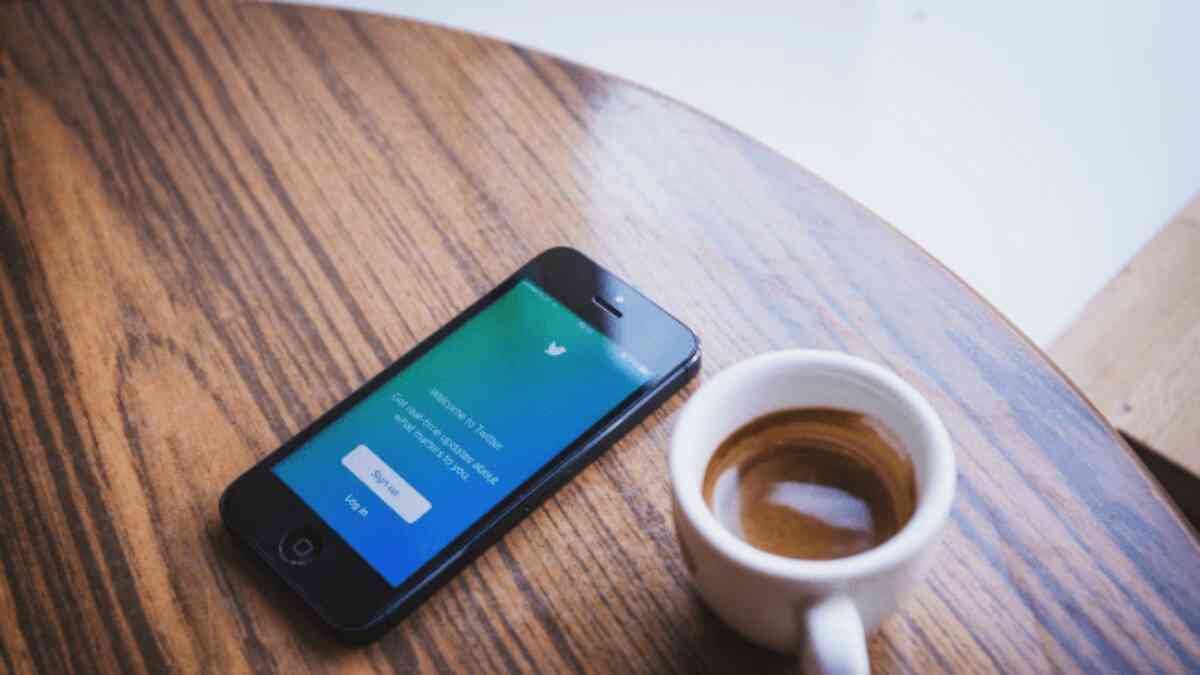 Making the Case for Twitter
Read these case studies to learn how companies use Twitter to engage with their audiences.
It's hard to believe that there was ever pre-Twitter era. With a swift 140 characters at a time, the social media app has taken consumer interaction by storm with 317 million users and 500 million daily tweets.
This social media giant has allowed people across the globe to post quick snippets of whatever inspiration swirls in their minds, push content that has caught its attention, capture breaking news, and directly interact with companies for customer service, product support, and more.
And Twitter gives companies voices, too. Brands use Twitter to their reach and engage target audiences—other businesses and consumers.
Did you think that Twitter faded away? Surprise!
Using Twitter to Engage Your Target Audience
While our experience has shown that even though companies targeting individual consumers more naturally develop an extensive and interactive Twitter feed, companies that target other companies can find success on the platform as well through thought leadership, customer support, employee recruitment efforts, and behind-the-scenes brand personality building.
As with any marketing medium, Twitter is a tool. It has certain best uses, but which use you choose depends on your goals for the platform.
If you'd like to show off your team's expertise in your field, post articles and interviews and slideshows and videos with your unique insights. If you'd like to highlight your company's culture, use Twitter to pull back the corporate curtain and provide glimpses behind the scenes. If you'd like to build relationships with your customers and with prospective customers, use Twitter to find and engage in conversations with people in your target audience.
We've found a few great examples that showcase how a company of any purpose and size can leverage Twitter for achieving goals.
Twitter Case Study: JetBlue and Customer Service
Due to the speed and mobile-friendliness of the platform, one of Twitter's biggest roles for companies is customer service. Customers, happy and unhappy alike, can tell the world about their experience in just a few seconds.
Airlines know this all too well. Sitting on planes or in airports with phones in hand, customers can Tweet complaints, concerns, opportunities, and ideas to the airlines. And they do.
Here in lies the success of @JetBlue.
As they have with all carriers, Jet Blue customers have reached out to the airline via Twitter about canceled flights, delays, and praise for outstanding flight attendants.
And unlike many airlines, which respond haphazardly, Jet Blue has excelled at responding quickly via Twitter, providing quick responses with solutions and thank-yous and celebrations.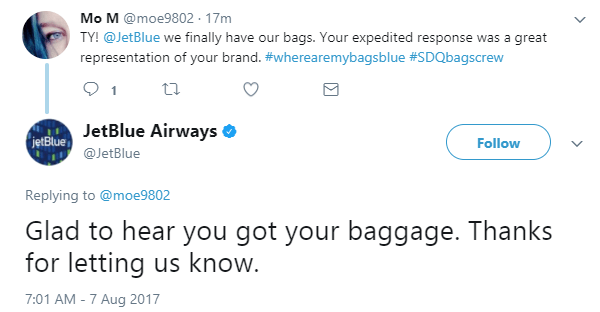 In fact, Jet Blue has doubled down on its investment in Twitter as a customer service platform—literally. In August 2017, the company invested heavily in Gladly, a customer-service software program that will help it amp its efforts and effectiveness using Twitter for interacting with customers and addressing their needs.
Twitter Case Study: VMware and Thought Leadership
From event marketing to thought leadership, it's virtually impossible for @VMware's following to not know what's on the company's radar. In fact, clients, prospects, and fans can choose from a variety of Twitter channels from VMWare, each of which is focused on a specific function or area of interest.
To showcase its primary annual user group event and share its thought leadership, VMWare used Twitter and hashtag #VMworld to show followers why they should attend, what sessions to add to their schedules, glimpses into session content, and even behind-the-scenes photos of the neat swag that the company had up for grabs at the show.


Twitter Case Study: Delissio and Customer Engagement
First: Everyone loves pizza.
Second: Who doesn't love a pizza company that interacts with their audience?
@Delissio's feed is full of fun ideas, answers to submitted questions, and giveaways. For National Pizza Day in 2016, the company even executed livestream video via Twitter of pizzas baking. During the broadcast, it encouraged viewers to message in requests (such as lighting changes and zoom-ins) and provided surprise prizes to viewers. Pizza for a year, anyone?
The company even monitors mentions and hashtags that directly refer to its pizzas and pizza in general—and proactively reaches out to engage the customer (or potential customer!). Proactive engagement with the Twitterverse? That's a definite best practice for smart social media use.
As a result, Delissio has a consistently energized fan base that shares its love of the product, with the account there for every "tweet."
Twitter Best Practices: The Difference between Success and What's-the-Point
Think Twitter is just for spamming out your press releases? Nope. As you can see above, the best uses for companies include customer service, customer engagement, and thought leadership.
Yet for each of these uses, the real magic of Twitter only truly comes to life when you proactively use the platform to engage your audiences: Respond to their direct comments, yes, yet proactively interact them as well.
Further, your company's involvement on Twitter and its engagement with its target audience on the platform can provide effective and important insights into your customer base and your products—and how you can make forward-thinking strategic moves to capture an increasing market share.
Curious about using Twitter to take your company to the next level? Contact us today. (And reach out to us via Twitter using our handle or the hashtag #frogdog!)
Posted:
Aug 21, 2017
Updated:
Oct 07, 2019