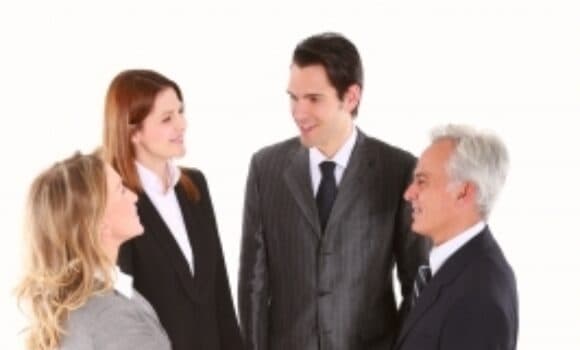 3 Ways to Get Customers Talking
Are your customers talking about you? More importantly, are you making it easy for your customers to talk about you?
Are your customers talking about you? More importantly, are you making it easy for your customers to talk about you?
Recommendations from trusted sources cut through the clutter in a world saturated with marketing messages, which means that amping up word of mouth marketing should be part of your strategy.
Here are a few thinking points for increasing customer buzz. Consider how you can add elements from each to your marketing plan.
1. Make Buzzing Easy
First and foremost: Make it easy.
Social media helps. Twitter, Yelp, Facebook, Instagram, and many other tools allow clients and customers to share experiences. For example, restaurants, stores, and service providers are incorporating Twitter handles on signs and menus. Having a great meal? Snap a picture, tweet it, and reference the restaurant's Twitter handle. (What's a Twitter handle? You've seen one, even if you didn't know what it was. A Twitter handle has an @ symbol in front of a word. For example, FrogDog's Twitter handle is @FrogDog.) Or give a glowing review via Yelp or Facebook. (Bonus: Social media tools allow businesses to see who's talking about them and respond. That's great customer service—which helps keep customers coming back.)
And off-line referral programs are still very much alive and well: Referral cards, loyalty referral programs, and software that tracks referred leads and gives rewards to referrers abound. Even though traditional referral programs may seem old-fashioned in today's digital age, they unquestionably work.
2. Find the Influencers
Reach out to the people in your customer base who have significant sway with their friends and associates. In marketing lingo, these are "influencers." What influencers like, people notice.
So how do you find these influencers?
It takes some sleuthing:
Scan through the Web—Facebook, Twitter, message boards, blogs, user groups, and so forth—to determine who's talking about your company. You can pretty easily see who follows the people who talk about you and who pays attention to what they say, based on the amount of interaction they get on-line.
Check off-line networks. Ask your front line staff—the people interacting with customers—which customers are big fans and which are influential in their communities (at work and in the world at large). See who in the academic world—students and professors—are proponents of what you do. Check your corporate partners for people in their networks who are true influencers in their realms.
Once you have a few influencers pegged, aim specific strategies toward them. Keep them engaged and in the loop. Some companies even give influencers information or products before they're available to the masses. Others use them as megaphones for marketing programs.
For example, Kmart offered a Holiday Hoopla contest back in 2008. The company gave six influential bloggers with engaged readership in Kmart's target customer base $500 gift cards. Kmart asked them to blog honestly about their Kmart experience and to give a $500 gift card to a reader who posted what they'd buy with a gift card. Through the campaign, Kmart raised its on-line profile above its primary competitor, JC Penney, and eclipsed parent company Sears. (Read more about the program here.)
Companies that sell to corporations can benefit from targeting influencers, too. SAP systematically interacts with IT influencers, user groups and peer networks, universities, business leaders, and partners—and it measures the impact of each influencer group. The company has even created full social networks to keep influencers informed and engaged. (For a full case study, click here.)
3. Give 'em Something to Talk About
People will talk when there's something to talk about. So surprise them—do something fun that they don't expect. Wowed people buzz.
Go big and do an event that targets your key customers—including your influencer group!—and meshes well with your company's brand promise. Now, don't just do a happy hour at a bar. Think of something fun that expresses your company's character and takes people outside the norm. Or go bigger and more creative: A few years back, the Girl Scouts of San Jacinto Council had an event they called an "urban campout." The Council created a huge indoor play area for adults, including Segway scooter races, s'mores and cotton candy stations, and more. Did people have a blast? Oh yes. Did they talk about it for days? Hmm… What do you think?
But it doesn't have to be a big gesture to be noticed. Small things count—and sometimes they count more than big things would. For example, First Professional Cleaners looked at the down economy and offered free dry cleaning to unemployed people who needed an outfit cleaned for an interview. Customers were impressed, the press took notice, and the company benefitted from new clientele that wanted to support a business committed to doing what it could to help people in need.
There you go! Fodder for your marketing brainstorming. Need our help to flesh out your ideas? Give us a call!
image courtesy of ambro/freedigitalphotos.net
Posted:
Sep 28, 2011
Updated:
Oct 11, 2019