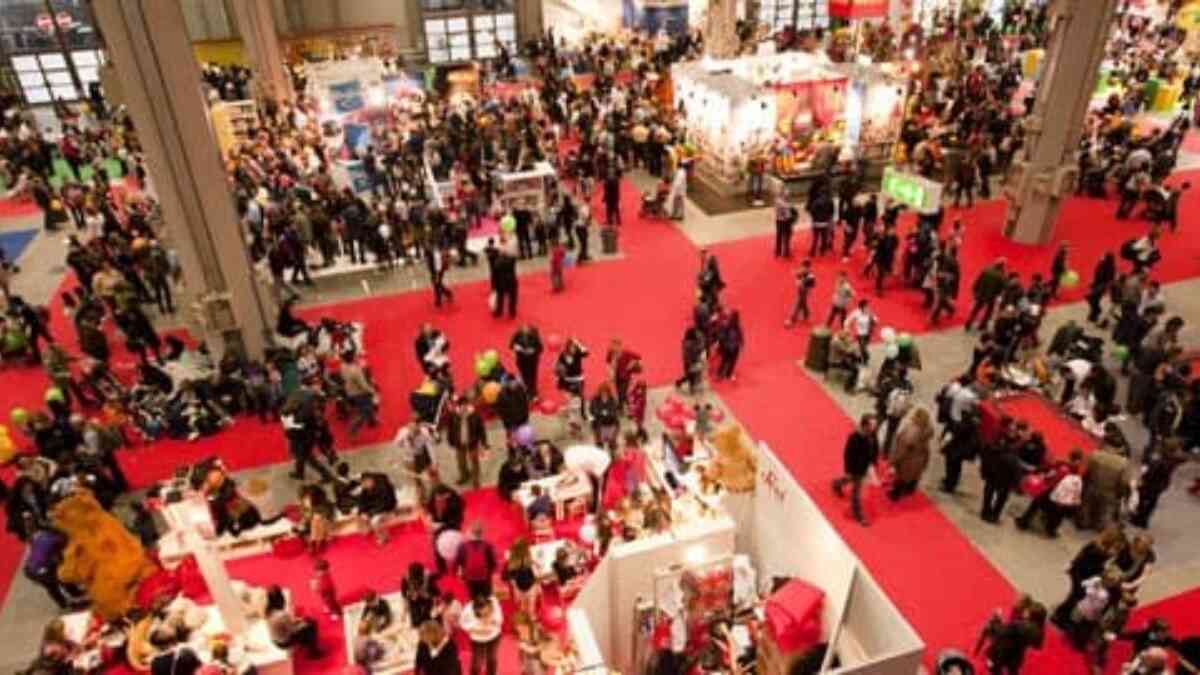 Quality Not Volume of Booth Traffic Spells Tradeshow Success
This article was featured in the May 23, 2008 edition of Let's Talk Trade Shows.
Attracting the right people—not necessarily the most people—is the mark of a successful tradeshow marketing strategy. This is particularly true for companies that serve narrow but profitable business-to-business niches. Drawing potential customers to a booth requires months of planning and outreach.
The five tips below can help you devise a knock-out tradeshow plan:
1 . Why are you going? The first step in developing an effective strategy is to define what you wish to accomplish. Qualified sales leads may be your holy grail, and face-to-face interaction at tradeshows can be an important step toward ultimately closing deals. "Ultimately" is a key word here—the products and services promoted at industry tradeshows usually have such significant price tags that few purchase decisions are made on the spot at the event.
Companies that most effectively incorporate tradeshows into their marketing mixes go into them with an eye to the big picture. These events can be indispensable tools for building awareness and for positioning executives as thought leaders. Achieving these goals puts your business on the radar when customers are ready to buy.
2. No booth is an island. The results of a company's overall marketing strategy should be greater than the sum of its parts. If the messages and visual images presented in tradeshow materials aren't consistent with those featured in other advertising, public relations, direct-marketing, and sales efforts, valuable synergy is lost.
However, the expense of tradeshow booths means updates often lag behind changes adopted by faster-moving marketing disciplines like advertising or PR. Some companies only replace tradeshow booths every five years to make the most of tax depreciation. This can leave sales or marketing managers struggling with out-of-date messaging and stale design.
Businesses that can't make wholesale changes every couple of years should consider flexible booth designs that allow key panels to be refreshed. This is particularly important for companies that regularly introduce new products or services.
3. Are you attending the right shows? The Trade Show News Network lists data on 15,000 tradeshows conducted each year in the United States. Narrowing down that list to the few most relevant to a company's business can seem like a monumental undertaking. Big Las Vegas beauty pageants may appropriately form a marketing cornerstone for some companies, but for others, lower-key events that draw more targeted audiences can be the better choice.
A good starting point is to analyze results from tradeshows your company has attended in the past. You may be surprised by which generate the most sales leads or the best return on investment. Tradeshow organizers also should be able to provide independent audits of audience size and demographics so you can devise a plan to best allocate your marketing resources.
4. Hook the big fish before the show starts. The tradeshow itself is just one phase of a marketing continuum that starts weeks or months in advance and—with perseverance and a little luck—culminates in sales afterward. To attract the right people to booths for face-to-face discussions, companies must begin communicating with these targets beforehand.
A tradeshow campaign's success can depend on getting a company's name and messaging in front of potential customers several times before they pick up their registration packets. Marketers may achieve this contact through direct mailers, e-mail blasts, Internet banners, advertisements in prominent trade journals, and advance sales calls or visits.
Taking advantage of the resources available from tradeshow organizers can be a good place to start. They want you to be successful and come back next year, so organizers routinely provide media and attendee lists. And sponsorship opportunities can help get your name in front of potential customers from the moment they arrive.
But don't stop there. Reaching beyond the lists provided by tradeshow organizers will ensure that key targets receive your message, whether or not they attend the tradeshow. Include your existing customers and self-generated sales leads on your preshow marketing efforts.
5. Speak up! And do it early if you want your CEO's voice to be heard at key tradeshows. While a panel discussion slot might become available on short notice if a speaker drops out, keynote addresses are planned months—even years—in advance.
Snagging coveted speaking opportunities for key executives also requires more than raising your hand and volunteering. Unless your CEO has a name like Jobs, Buffett, or Branson, you must convince organizers that he or she has something important to say. This is a prime opportunity for tradeshow marketing teams to collaborate with PR staff to refine messaging and hone effective pitches.
Posted:
May 23, 2008
Updated:
Aug 10, 2020