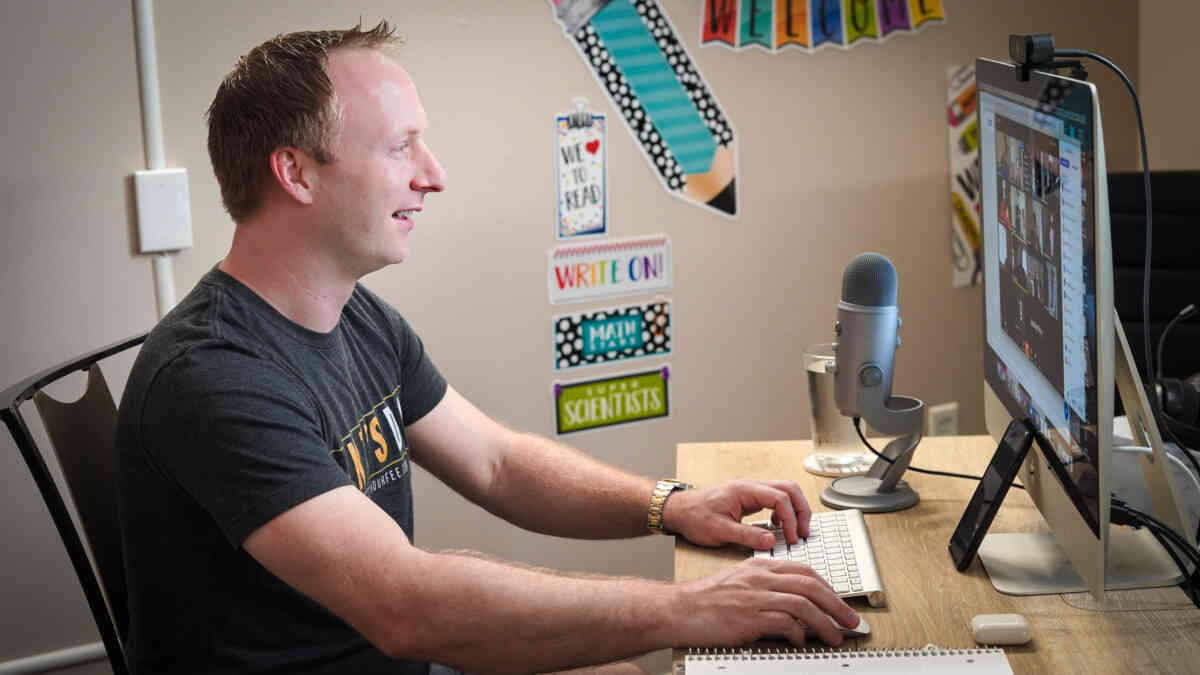 Eight Ways to Drive Webinar Attendance
Here's how to promote your webinar to ensure your target audience gets your message. That's the point—right?
As more businesses rely on webinars to generate leads and drive sales, the competition for audience attendance and engagement has never been more fierce.
Webinars are great lead generators for reaching new and existing target markets and they can work wonders for keeping current customers engaged and bringing past customers back on board.
But it doesn't matter how great webinars can be as a tactic for leads if no one attends. And no one will attend if you don't actively promote your webinar to attract registrations.
Webinar registration trends have held pretty steady in recent years. A report from GoToMeeting shows that registration is still highest less than a week before the webinar—at 59 percent of total registrants. However, this means that 41 percent of registrants sign up more than a week prior to the webinar. In fact, 25 percent of registrants sign up two or more weeks in advance. These statistics show that your business has more time than it might think to promote its webinar and drive registration.
Below are eight tried-and-true ways to drive webinar attendance:
Choose the right topic: Ensure that the topic you pick is interesting, different, and useful for your target market.
Set an attendance target: On average, according to the same report, only 44 percent of people who register for webinars attend them live. Ensure you have the registration rate you need to hit your target attendance numbers.
Pick the right day and time: No webinar should take place on a weekend. The days with the highest attendance rates are Wednesday and Thursday, per GoToMeeting. The most popular times for webinars are 12 p.m. and 1 p.m in the central time zone in the United States.
Drive traffic with e-mail: Use e-mail marketing as your main marketing tactic to drive traffic. E-mail marketing drives nearly 60 percent of all webinar registrations, per the same research referenced above.
Promote the webinar on social media: Promote the webinar on LinkedIn, Twitter, Facebook, YouTube—and any other social media platform your company regularly uses. On LinkedIn, promote the event on your company page and in relevant groups and ask your speakers and any company staff members in sales, marketing, and customer service to promote it on their personal pages. On relevant online forums and groups, on social media sites and elsewhere across the web, share the webinar link.
Use your website: Create an entry on your site's news or events sections (or both) with key points you plan to cover and a link to register. Make a banner ad on your site's home page or on a section of your site relevant to the webinar topic. Create an article or blog entry on your webinar topic to drive interest and explain the webinar's hook—be sure to include a link to register for the event before the date and time in the post (and remember to change it to a link to view the recorded webinar after the event). Ensure you have social share buttons on your website to make it easy for people to share the event page or blog post with their networks.
Share the information with media and associations: If your company is a member of any associations or has relationships with organizations that target your audience, share the webinar information with them so that they can share it with members. (Note: In some cases, you may need to pay for this promotion.) Send the webinar information to relevant journalists who might be interested in the topic; highly newsy topics may interest journalists for future coverage.
Pay for advertising: Paid advertising can do wonders for expanding your reach into your target audience and driving registration. Consider a long-tail pay-per-click model using keywords for your webinar topic. You can also pay for advertising on industry-publication websites and via social media platforms.
These are just some of the many effective tactics FrogDog has used to drive client webinar attendance for its clients.
Are webinars part of your strategy—or should they be? Contact FrogDog—we would love to help.

Image credit:
Mitchel Durfee
Posted:
Jan 20, 2015
Updated:
Oct 30, 2020