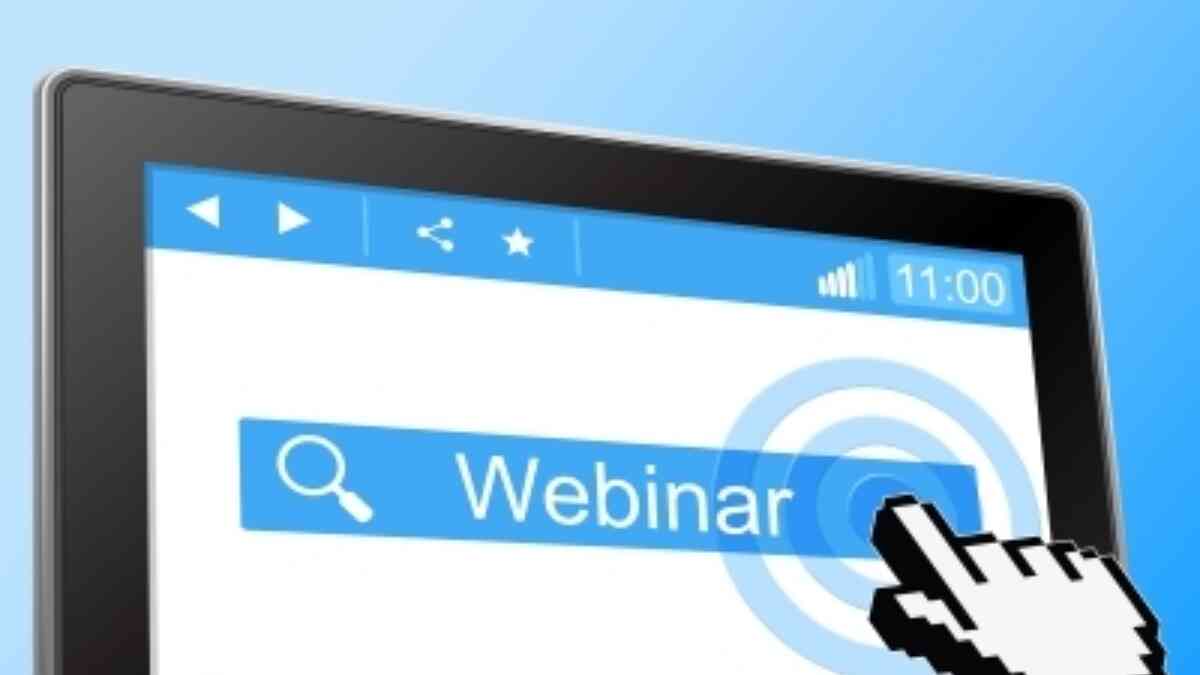 Eight Ways to Drive Webinar Attendance
Here's how to promote your webinar to ensure your target audience gets your message. That's the point—right?
As more businesses rely on webinars to generate leads and drive sales, the competition for audience attendance and engagement has never been fiercer.
Webinars are great lead generators for reaching new target markets. But it doesn't matter how great your webinar content is—if you don't promote it, you won't get registrations.
The trends in webinar registration have changed slightly in recent years. ON24's 2014 Benchmark Report found that, while registration is still highest in the week of the webinar—at 58 percent of total registrants—42 percent of registrants sign up over one week prior to the webinar. This means your business has more time than it might think to drive registration.
Below are eight tried-and-true ways to drive webinar attendance:
Choose the right topic: Ensure that the topic you pick is interesting, different, and useful for your target market.
Set an attendance target: On average, 42 percent of people who register for webinars attend them live. Ensure you have the registration rate you need to hit your target attendance numbers.
Pick the right day: No webinar should take place on a weekend. The days with the highest attendance rates are Tuesday, Wednesday, and Thursday.
Drive traffic with e-mail: Use e-mail as your main marketing tactic to drive traffic. E-mail all contacts who may be interested or know someone interested in the event.
Promote the webinar on social media: Promote the webinar on LinkedIn, Twitter, Facebook, and YouTube. Depending on your topic, you can even try to drive registrations via other social media. On LinkedIn, promote the event in relevant groups and on your personal profile page—and ask your speakers to do the same. On relevant online forums and groups, comment and post the event link. (Want more information on social media marketing and presentations? Read our article on generating preconference hype and our guidance on engagement rates.)
Use your website: Create a blog entry on your webinar topic to drive interest and explain the webinar's hook. Make a banner ad on your site's home page or on a section relevant to the webinar topic.
Post the site on webinar aggregators: Websites such as webinarbase.com, tellonline.org, and brainyoctopus.com promote all types of webinars. Attendees can search for different types of webinars by keywords.
Pay for advertising: Paid advertising can do wonders for driving registration. Consider a long-tail pay-per-click model using keywords for your webinar topic. You can also pay for advertising on LinkedIn and Twitter and on industry-publication sites.
These are just some of the many tactics FrogDog has used to drive client webinar attendance for its clients. Are webinars part of your strategy—or should they be? Call FrogDog—we can help.
Image courtesy of Stuart Miles/ FreeDigitalPhotos.net
Posted:
Jan 20, 2015
Updated:
Oct 09, 2019