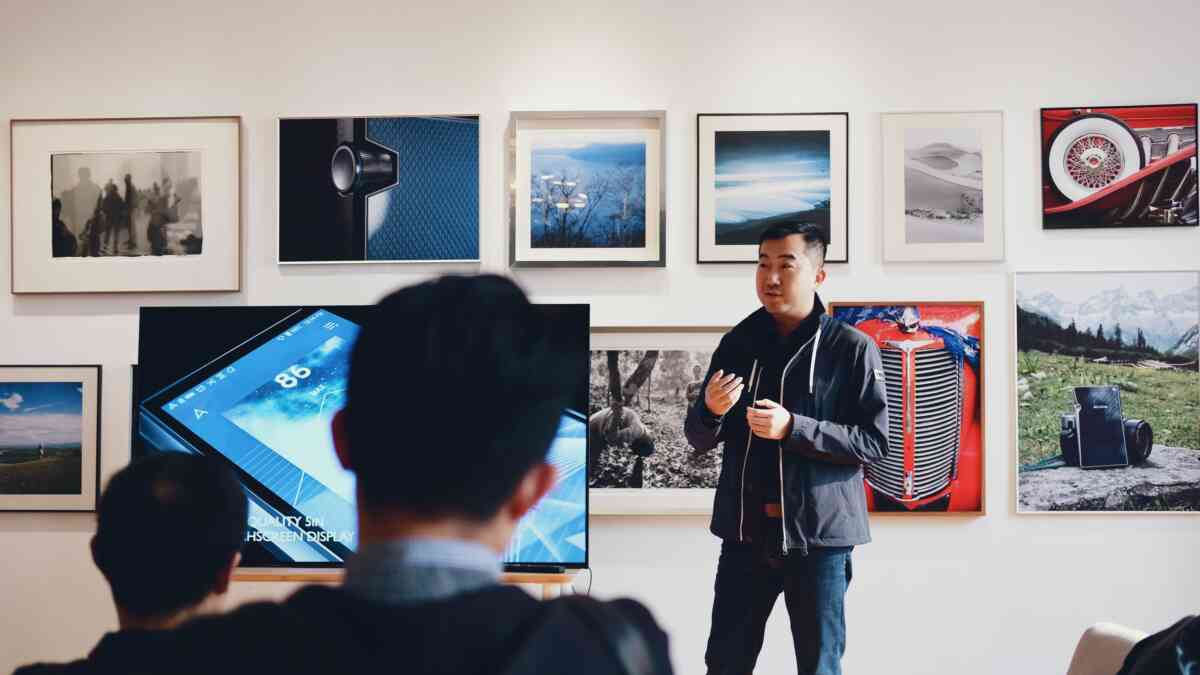 Eight Ways to Turn Your Business into a Thought Leader
Thought leadership can set your company apart from competitors by touting your executives as informed opinion leaders and the go-to people in their field of expertise.
Thought leadership is the process of developing and sharing ideas, insights, and new perspectives to establish an individual or company as the foremost authority in a specialized field. As the informed opinion leaders and the go-to people in their field of expertise, thought leaders are trusted sources who move and inspire other people with innovative ideas.
To be a thought leader, you need to be providing new intelligence and ideas. Thought leaders turn ideas into reality and know how to replicate their success. Otherwise, this would just be considered noise and wasting your customer's time. With many businesses playing in the thought leadership space, it makes it even harder to be more competitive in a crowded space.
Below are eight tips to ensure that you are successful in your thought leadership efforts:
Align with business strategy: Your thought leadership positioning and content must strive to achieve the same goals as your business strategy.
Know your audience: When developing a white paper or series of articles to support your position as a thought leader, it is important that the content provided is useful and insightful to your target audience. Be sure to investigate what trends are affecting their business and address the big questions.
Be an expert: Thought leaders are thought of as experts in their field; therefore, you should demonstrate knowledge through embracing and continually monitoring change. Your knowledge should be fact based with opinions, not just opinions.
Build an active online presence: Sharing your expertise with others is key to becoming a thought leader. One way to share is to increase your social media presence. Your LinkedIn pages and profile need to reflect your business's purpose and position, and your website should showcase your resources and content.
Produce content: The more quality content you create the more people will believe you are a thought leader, so investing in original, unbiased thought-driven content and resources is incredibly valuable. White papers, articles, case studies, and more should provide an authoritative insight based on leadership and experience.
Use technology: Investing in technological formats, such as websites, landing pages, and marketing automation, to stand-out in the space can help propel you to become a trusted source in your industry. These technological resources should be well designed, easily digested, and in the format that is simple to navigate.
Establish your thought leaders: Typically thought leaders are the C-suite executives, but members of the board of directors or advisory board members can also serve as thought leaders. These leaders not only need to be the insightful experts in your field, but they also need to be strong ambassadors of your brand.
Pick the right tactics: Webinars, videos, white papers, case studies and articles are just some of the thought leadership tactics you might consider. Thought leadership can also be built through use of social media, media relations, and other public communication methods.
Thought leadership can be an effective marketing strategy that can drive customer acquisition, increase web traffic and develop a greater understanding of your brand.
Thought leadership is a challenging marketing strategy. Contact us at FrogDog for a free consultation to see if thought leadership makes sense for your business..
Click here to review, download, share, and even print a quick-reference infographic with these tips.

Image credit:
祝 鹤槐
Posted:
May 27, 2015
Updated:
Nov 03, 2020